StealthGearUSA is proud to announce all Ventcore platforms are now available for the Smith and Wesson M&P Shield Plus.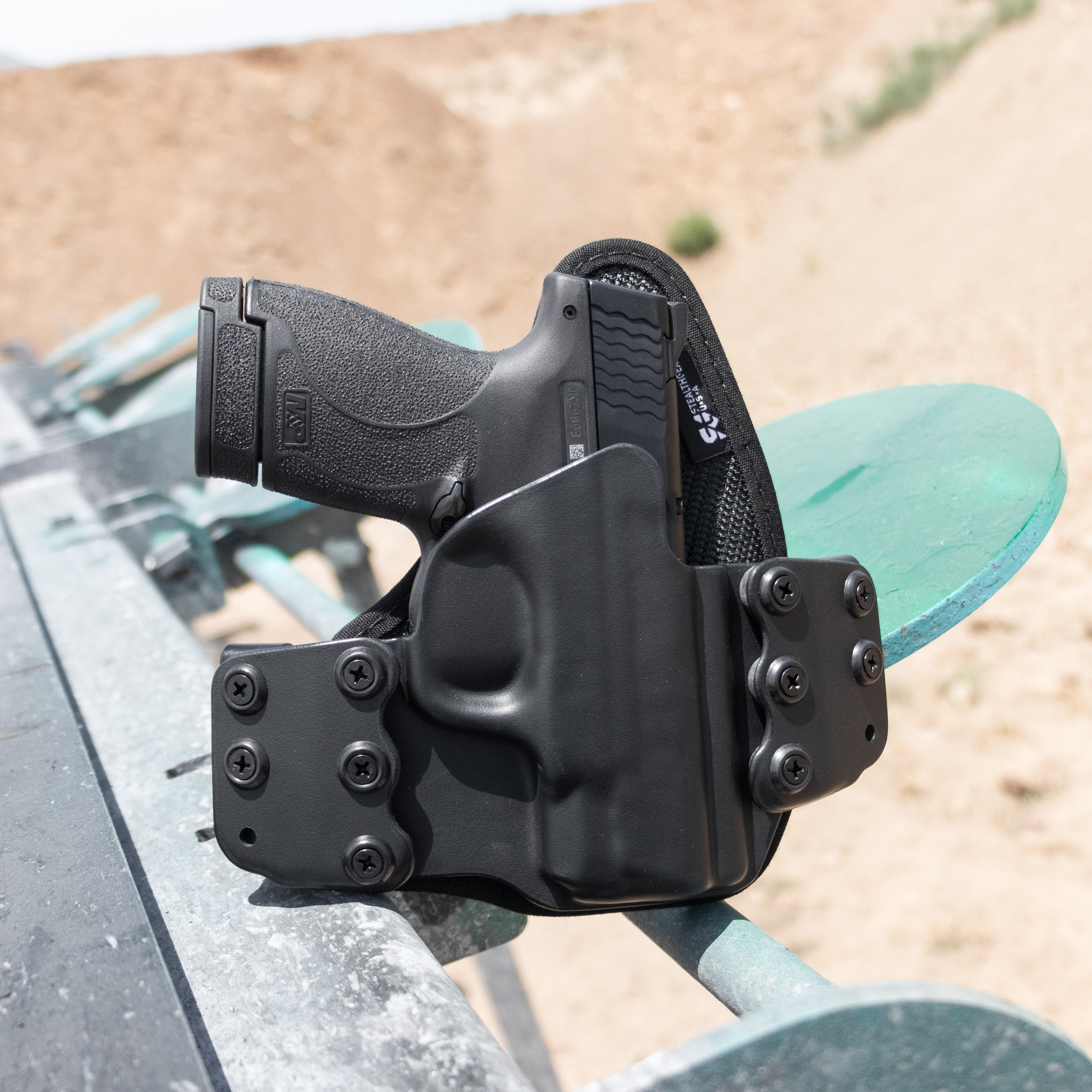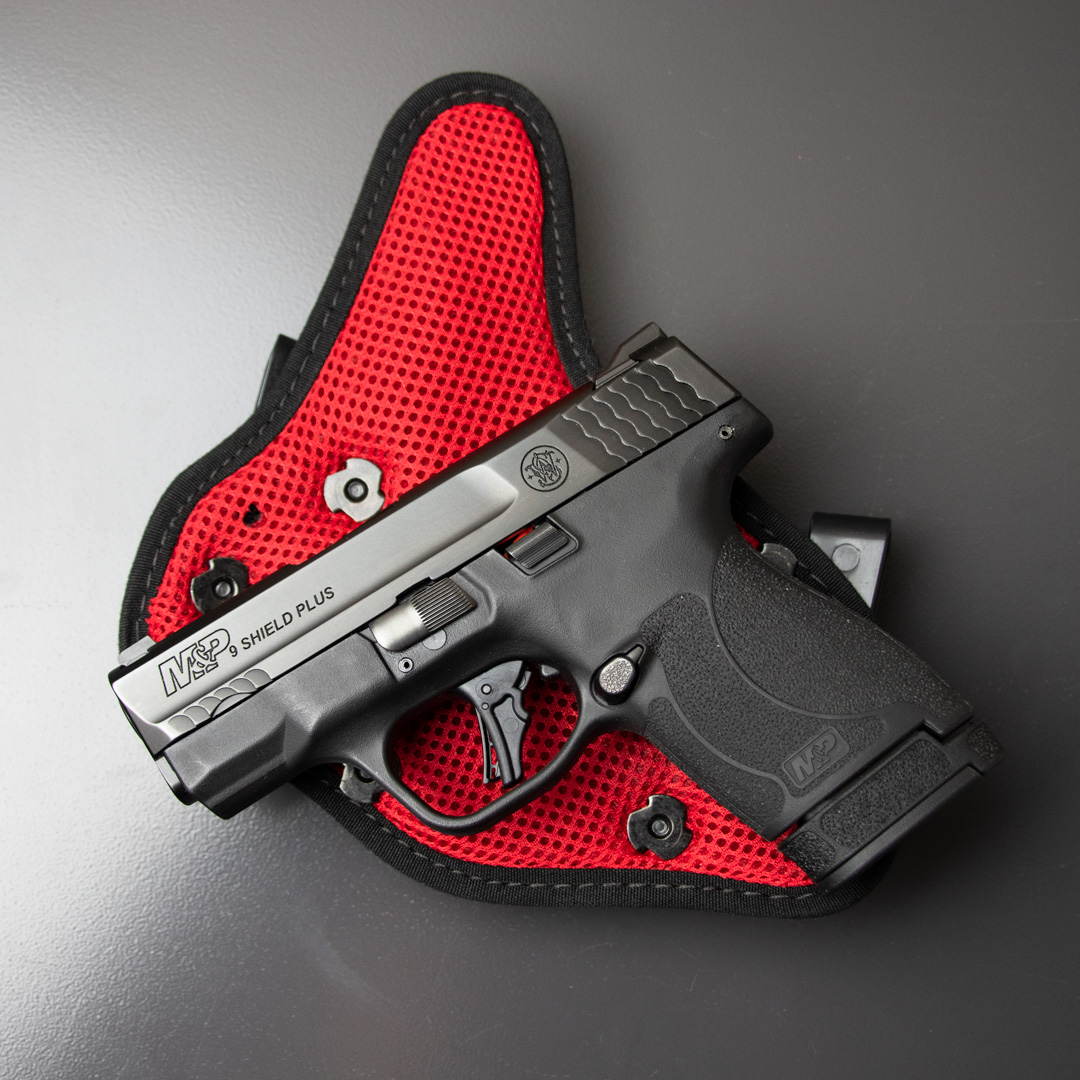 In 2012 Smith and Wesson introduced their M&P Shield line, a series of subcompact semi-automatic handguns engineered specifically for the concealed carry market. A favorite of many, the Shield has been praised for its reliable performance, high concealability, and comfortable ergonomics. So it comes as great news that after nearly ten years the gunsmiths at Smith and Wesson have further enhanced their design with the M&P Shield Plus.
The Shield Plus retains much of the design that the original Shield has gotten right for nearly a decade but introduces some significant new features.
The stock flat-faced trigger on the Shield Plus pulls smoothly and has a very short, consistent break. This allows for highly rapid and accurate follow-up shots. This might be one of the better out of box triggers currently on the market.
The Shield Plus features an 18 degree grip angle, optimized for natural aim. The grip also touts enhanced textures and a fractionally wider width than the original Shield. This difference in width isn't really noticeable while carrying concealed and it helps spread out recoil energy while firing, making for smoother shots.
The most dramatic improvement is the Shield Plus' increased ammo capacity. The original Shield holds seven rounds in a flush-fit magazine, with an eight round extended magazine option. The Shield Plus boasts ten rounds flush, and thirteen rounds extended. Fine capacity by most any metric, but downright impressive for a subcompact.
We've tested the Shield Plus ourselves and can comfortably confirm it lives up to the hype. The trigger break felt great and while guns of this compact size can be quite snappy in practice, the Plus provided a real sense of control. If you have decided to carry the Shield Plus then be sure to pair it with the best holster available.
Smith and Wesson M&P Shield Plus Ventcore Holsters - Available Here.