As someone who thoroughly enjoys fly fishing, having the ability to carry a firearm while out in the middle of nowhere was something extremely important to me.
The areas that I like to fish are very remote and I am definitely not the only person or creature that is out there. I recently purchased a Smith and Wesson 329 PD which comes in 44 Magnum to take with me whenever I would go hiking or backing, it is made out of Titanium and Scandium which is a more lightweight option than your traditional stainless steel 44 Mag.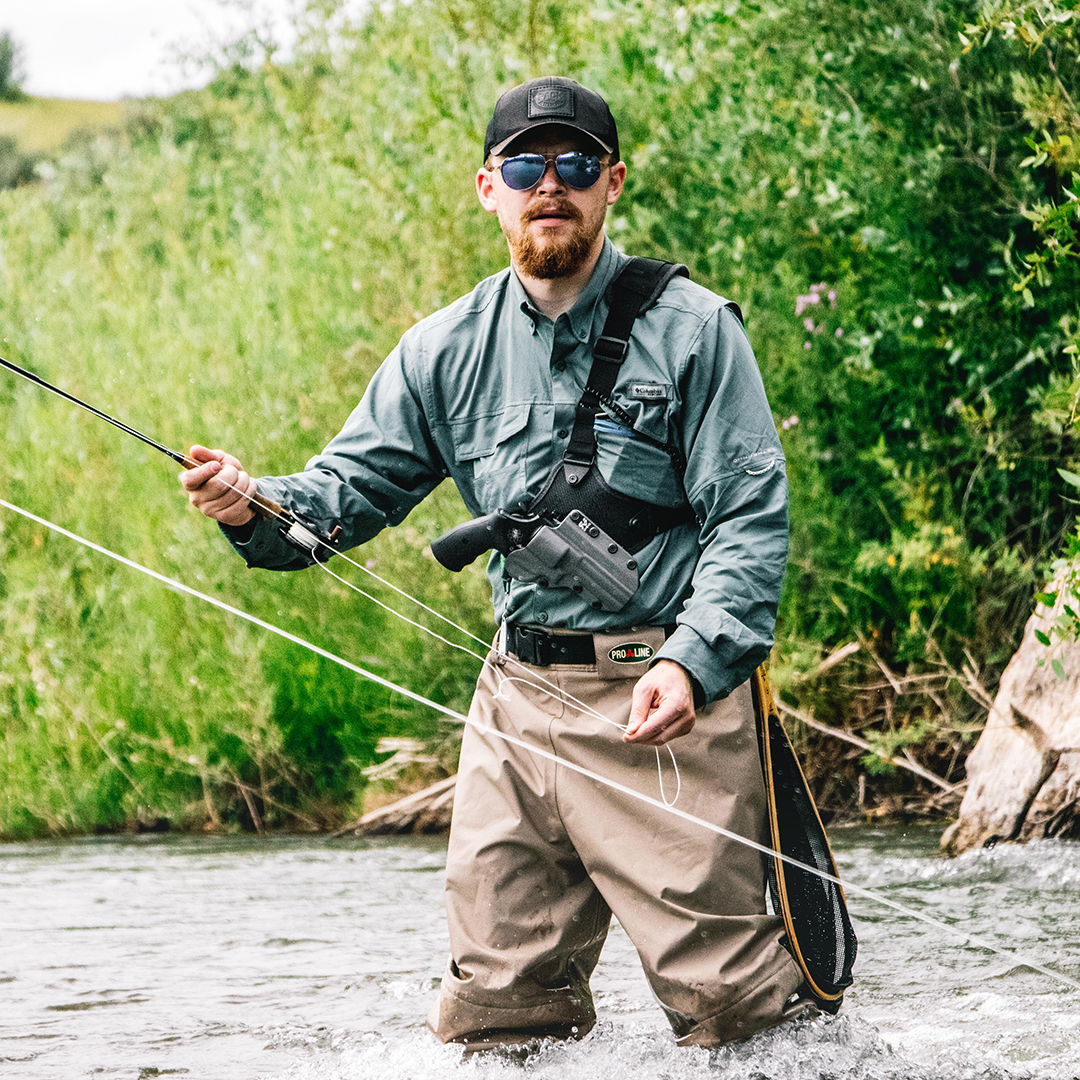 I recently had the chance to travel up Diamond Fork Canyon here in Utah and really put the Chest holster through the paces while I was fly fishing. When casting and making my way through the river, this holster fits comfortably on my chest and the adjustable straps make it easy to get the fit just right.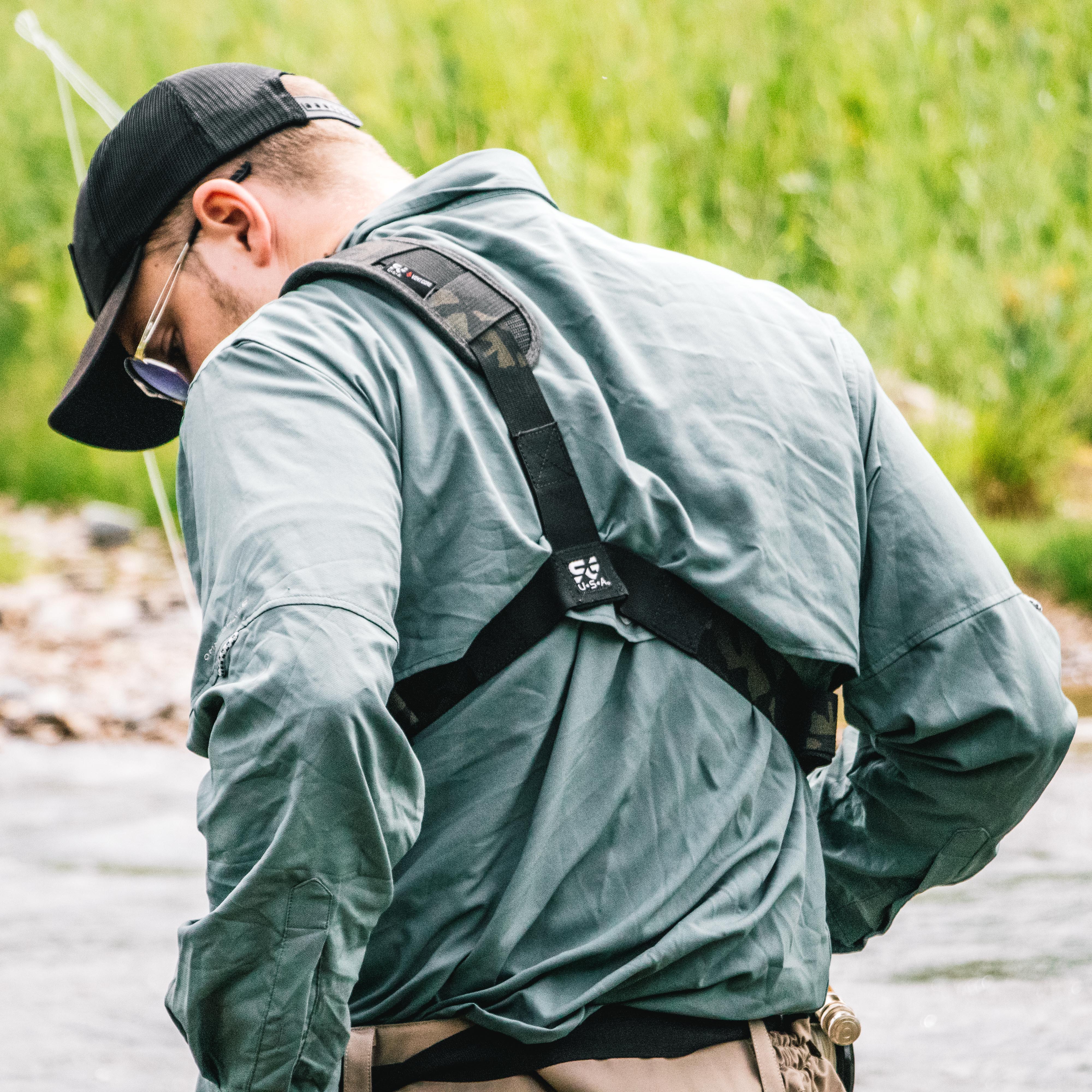 The StealthGearUSA chest rig is not a full Kydex chest holster but it does feature modular, interchangeable holster shells you can swap out for different firearms.
Quickly and easily change out your holster shells using the Safariland ELS or QLS systems. Any Kydex holsters will attach to this chest holster if they are equipped with either of the Safariland attachment systems mention above.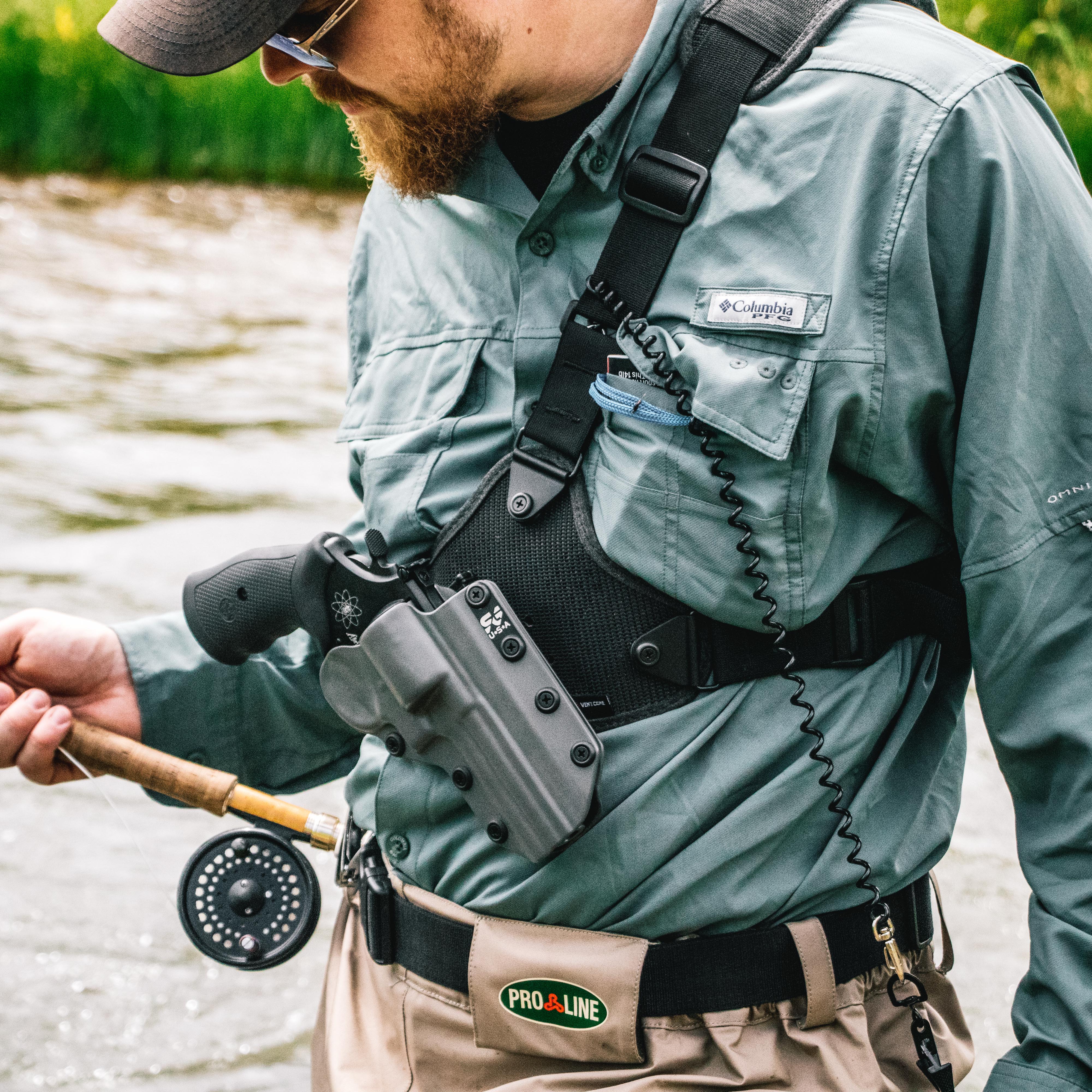 The platform that sits against your chest is made out of Ventcore®. This patented technology makes the platform breathable, padded, and won't poke you as some Kydex chest holsters might.
This chest holster was designed with the outdoor enthusiasts in mind. If you are right-handed or left-handed, there are options for both with this chest holster. When out fly fishing, the ability to move freely is important. I knew the qualities I was looking for in a chest gun holster and this one was able to provide all of the characteristics I was looking for.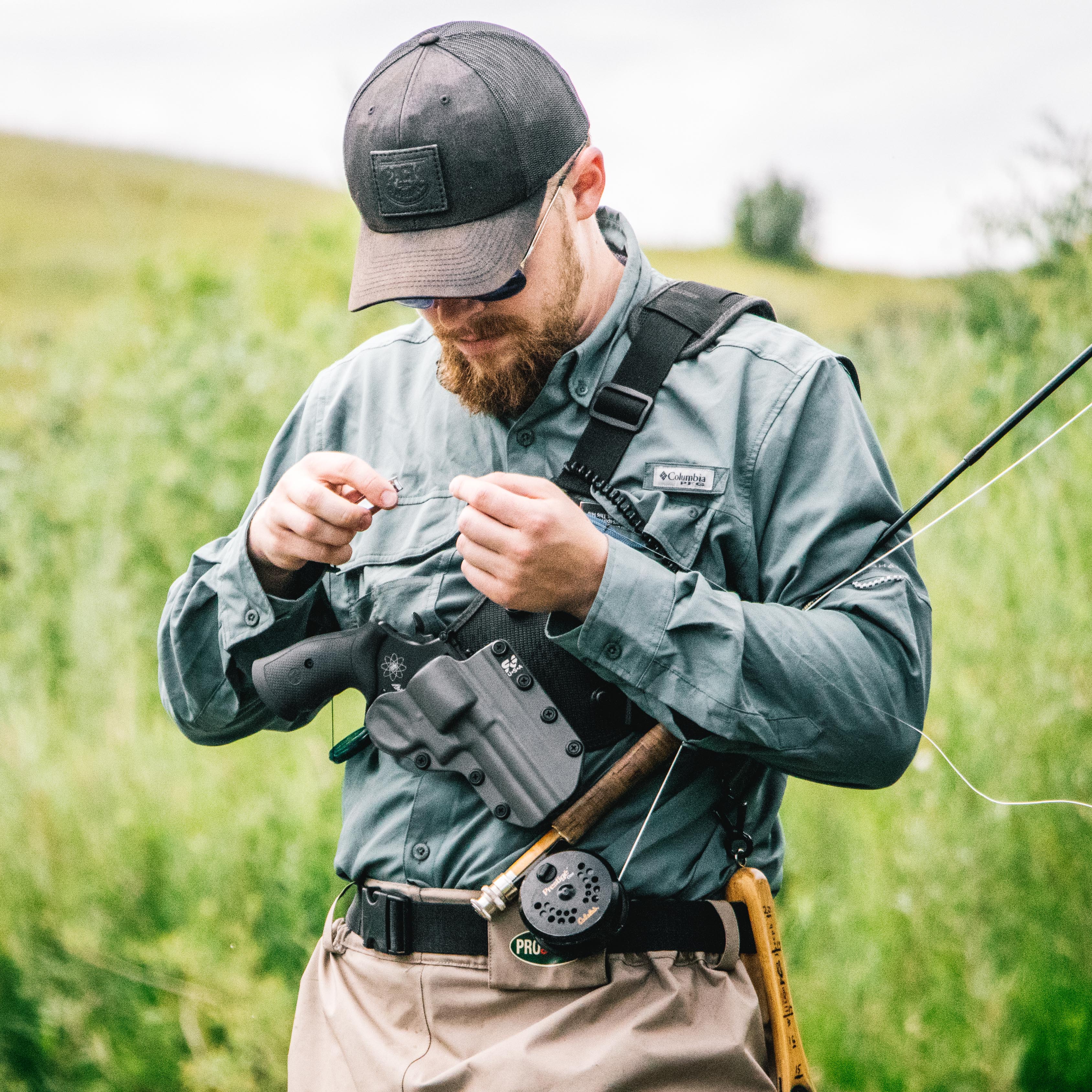 Finding a revolver chest holster that is both comfortable and not bulky is not an easy take, but I think the StealthGearUSA rig is one that covers many requirements.