What is a Hybrid Holster?
When it comes to concealing a firearm for defense the holster choices are endless. A hybrid holster is a holster that uses a hard polymer shell on one side (typically Kydex or Boltaron), and some sort of malleable material on the other side of the firearm. Most companies use either a slab of leather or neoprene as the non-polymer side.
Why is StealthGearUSA different?
StealthGearUSA differs from everyone else because of our patented Ventcore® technology. We invented Ventcore to put ourselves above all other hybrid holster companies. Our patented Ventcore technology features strategically placed laser-cut ports for maximum breathability, ergonomically padded cells, and a backing of high-performance mesh that wicks moisture away from the body for all-day comfort. Leather and neoprene do not breath and cause your body and firearm to get sweaty. Here at StealthGearUSA we carry all the popular holster styles to fit our customers' needs. Let's start off by simplifying some of the concealed carry jargon out there.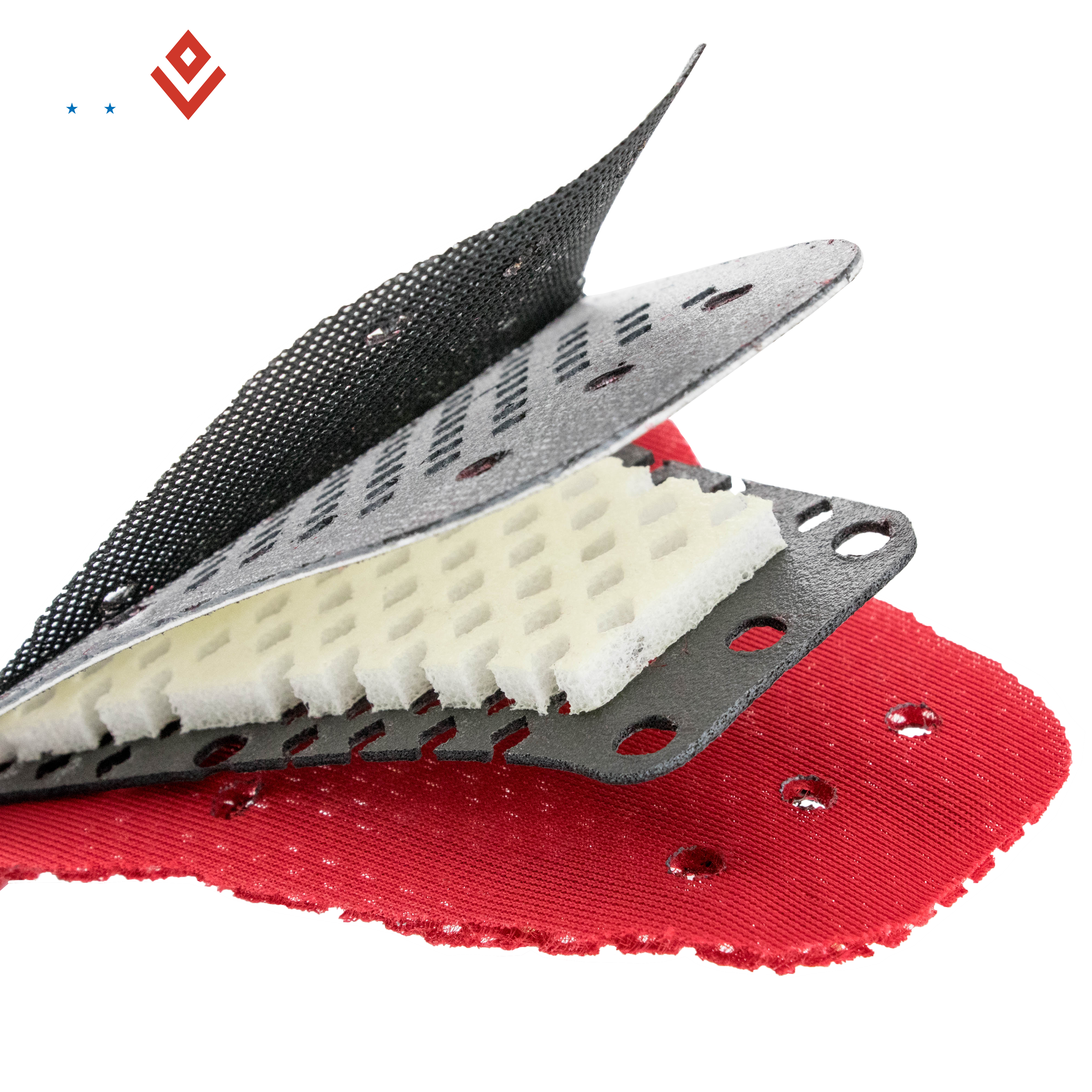 An open view of our patented Ventcore® Technology
Appendix Carry (AIWB)
Appendix or AIWB carry: Means to carry the firearm inside the waistband of your pants at the 12 to 1 o'clock position (if you're righthanded). It's the second most common position to carry a handgun as it sits right up front for a quick and easy draw when necessary. A select few are concerned over where the barrel of the pistol is pointing at, which as a male, I had the same concern initially. But if your holster has proper trigger coverage, and you take the time to train the proper technique of holstering and re-holstering, you have nothing to worry about. Our holsters here at StealthGearUSA are custom designed to each firearm and our R&D team make every precaution to develop products that perform well and are safe for the user. Appendix carry can also be referred to as, Appendix inside-the-waistband.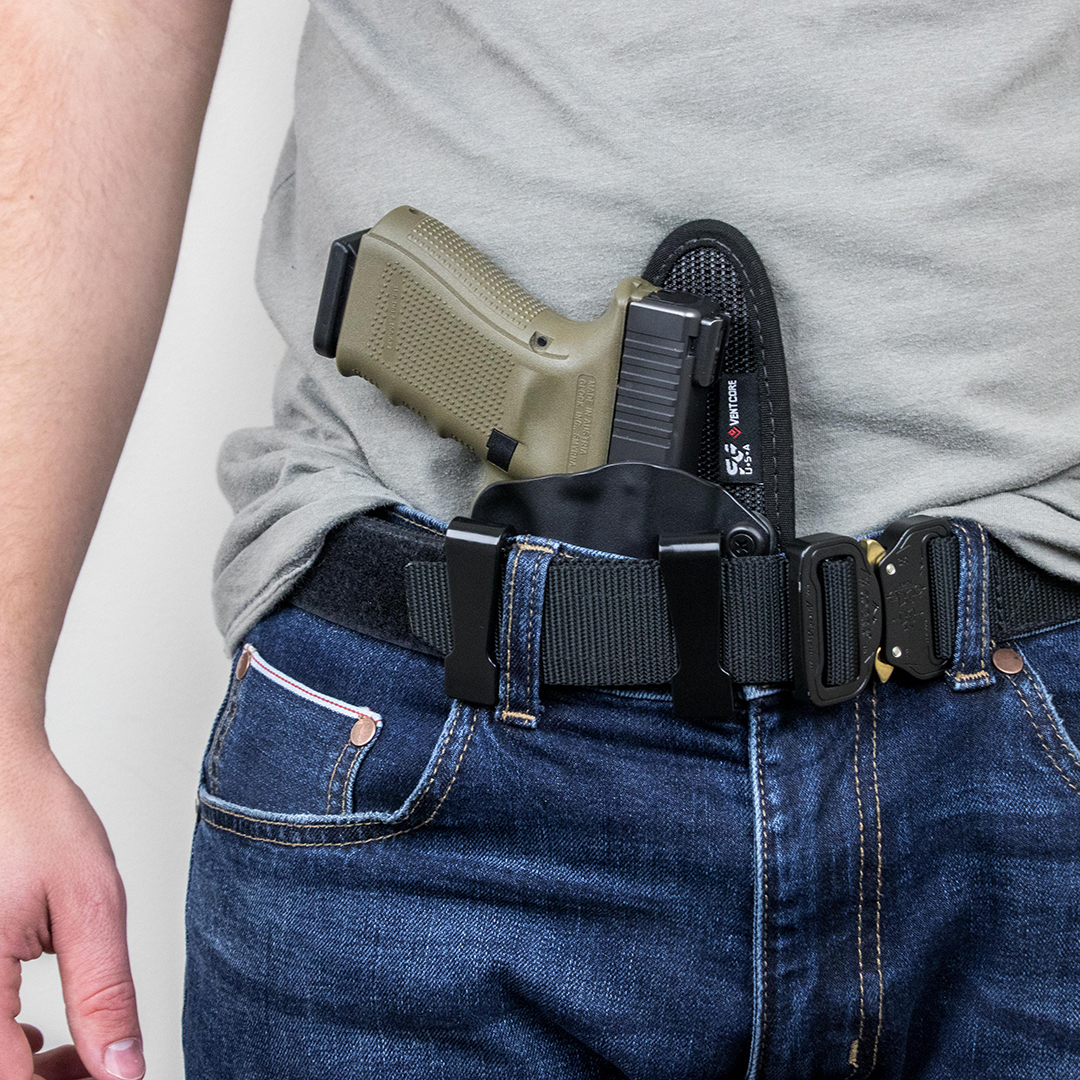 Ventcore® AIWB - Starting at $55
Strong Side Carry (IWB)
Strong-side carry: Means to carry the firearm inside the waistband of your pants at the 4 or 5 o'clock position (if you're righthanded). This is how StealthGearUSA started, our first product was the IWB Standard holster and the IWB Mini holster that paved the way to our popular Ventcore holsters' success. It's the most popular position to carry a firearm because of the comfortable location on the body. It's very easy to stand up and sit down without the handgun poking or jabbing you. Having a firearm at this location is the least obtrusive position to carry in. We're frequently told from customers that it's the most comfortable position to carry in if you have "tactical love handles". No matter what body type you have, it's a nice spot to conceal your pistol.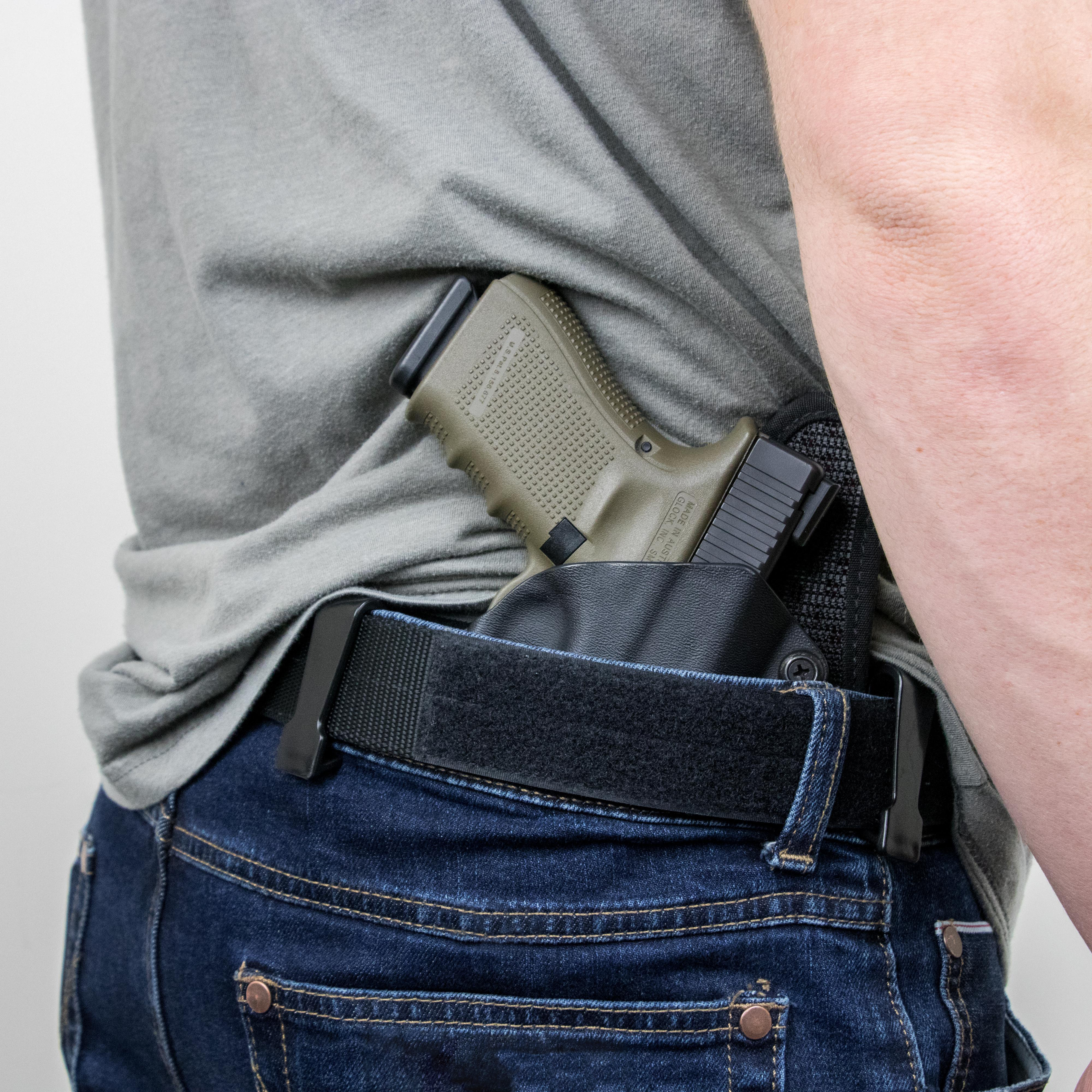 Ventcore® IWB Mini - Starting at $65

Outside the Waistband (OWB)
OWB: OWB stands for outside-the-waistband and refers to a holster that can be worn outside of your pants or waistband. Typically, an OWB holster is worn on the side of the hip at the 3 o'clock position (if you're righthanded). There are many choices when it comes to OWB holsters, what you want to find is a holster that will sit tight against your body and flex with you as your move around. StealthGearUSA created an OWB holster that fulfilled these requirements like no other OWB holster on the market today. Our OWB Flex holster has flexible wings that attach to your belt to give you the ultimate concealed carry OWB holster. When concealing on your belt, one must dress appropriately to properly cover the firearm. Utah has some very cold winters and when your wearing an over coat or a sweater, it makes concealing very easy.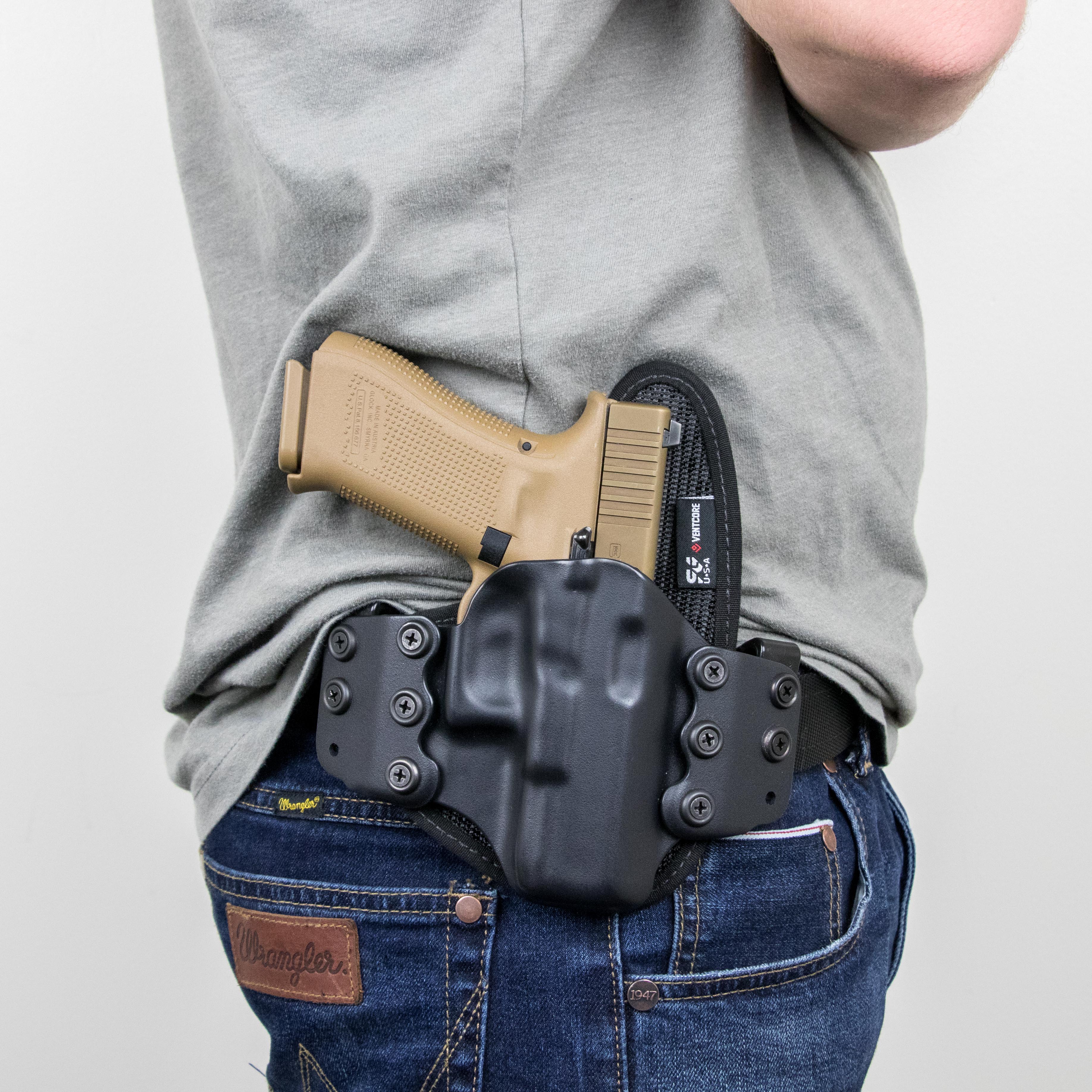 Ventcore® OWB Flex - Starting at $99

What are the other options?
There are paddle holsters, all-Kydex holsters, pocket holsters, drop-leg holsters, chest holsters, and many other options. All these carry positions have their place in one's day depending on their lifestyle and activities. Hybrid holsters are known for being the most comfortable holster because there is a soft portion of the holster against your body.
All-Kydex holsters have great retention and can be slimmer than hybrid holsters, but it is a hard polymer shell against your body. It will not be as comfortable as a hybrid version – but sometimes you need the characteristics of an all-Kydex holster. We just released an all-Kydex holster, the SG-X Modular Holster, to fill the demands of our current customer base.
As you can see, StealthGearUSA offers many holster choices to fit your needs. If you need a tactical holster for your time at the range or while on-duty, check out our drop-leg holster. If you want to spend time out in the woods and you need to carry a firearm for protection against predators or big game animals, a chest holster is the perfect fit. Our SG-X chest holster is ideal for outdoor activities that like backpacking, riding on an ATV/UTV, or just out for a hike.
Hopefully when you hear terms like IWB, OWB or AIWB you now have a good sense of what everyone is talking about. There are many other options out there, and StealthGearUSA makes all the holsters that you could need. Check us out at www.stealthgearusa.com.